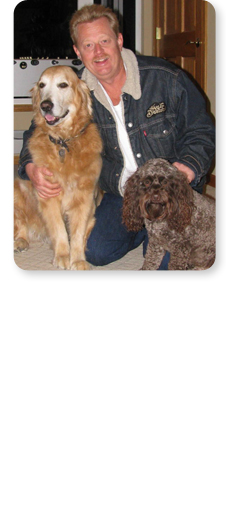 Leash On Life Pet Sitting provides reliable, personalized, pet care where pets are most comfortable - in their own home. The familiar smells, toys and sleeping spots of your home help ensure your beloved pets are comfortable and happy while you're away.

We give your pets the individual attention and companionship they need with daily dog walking services, personalized pet sitting, playtime visits and overnight sitting.

Boarding can be expensive, impersonal, and traumatizing for your family and pets. It can leave you worrying instead of relaxing while you're away. Whether it's work, vacation or the hospital that keeps you from your pets, we are there for you (and your pets), 24 hours a day, seven days a week.

We're bonded, insured and a member of Pet Sitters International.

Leash On Life is dedicated to providing a caring environment for your pets - and peace of mind, for you.


Scott Sorensen, Owner


Bonded • Insured